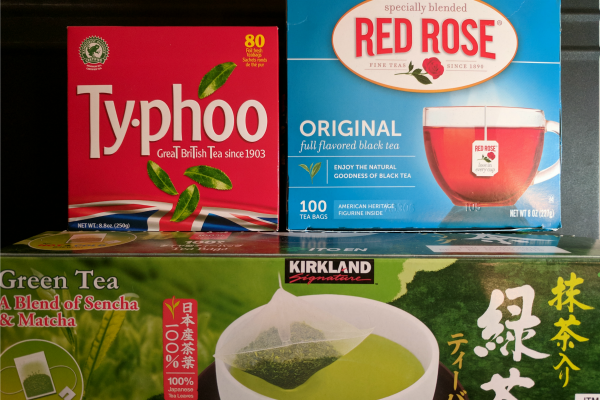 There are those who love to get dirty and fix things. They drink coffee at dawn, beer after work. And those who stay clean, just appreciate things. At breakfast they have milk and juice at night. There are those who do both, they drink tea. ~ Gary Snyder
By the time I've closed the week out using my follow-up friday process I'm usually pretty beat and ready to head home to spend time with my family and unwind. If I know my wife and son will be out, rather than heading straight home, I'll take that time to do some shopping for the weekend or meet a friend(s) for a drink.
On one such Friday I stopped at the absolutely fantastic Seven Cups to stock up on pu'er tea before running across the street to Bob Dobbs, a Tucson pub that serves as one of the anchors of the historic Sam Hughes neighborhood, to meet my friend Brian and some of his friends.
As I settled in with pint in hand, a friend of Brian's mentioned the last time he went to a store specializing in teas he found "the teas were so expensive, he couldn't even afford the free samples." Funny.
As in anything, one can spend a lot of money on tea. Also as in anything, one can find quality tea that is reasonably priced. Here then, in case you're interested, is my highly curated list of "daily drinker" teas followed by a music recommendation for our Manufacturing Peace of Mind™ Spotify playlist:
My go-to morning tea is Typhoo British Tea which, at less than 7 cents per bag, is quite a bit cheaper than a daily Starbucks habit. As part of my daily morning routine, I'll steep a bag of it in my Hario tea pot while I'm emptying the dishwasher. By the time I've finished putting away the dishes, I'm ready for my first cuppa.
So that I'll have some tea to drink when I arrive at work, I make some green tea in my Klean Kanteen vacuum thermos right before I head to the office. My daily drinker green tea is the Kirkland Signature Japanese Tea sold by Costco. In addition to the price (15 cents per bag) what I love about this tea is that each bag is individually wrapped which makes it super easy to take with me when I travel.
Finally, if I want to have some iced tea, my favorite is Red Rose (original) black tea. Red Rose is now owned by a German tea company (Teekanne GmbH) but, according to their website, the tea is still made in Little Falls, New York, in a state-of-the-art production facility that employs over 80 New Yorkers. At less than 8 cents per bag, it's a bargain and makes for a refreshing drink on a hot summer day (of which there are many here in Tucson).
So there you have it – by the end of the day my daily tea habit has cost me a whopping 30 cents. Indeed, by choosing this path over a daily trip to Starbucks, considering the difference in cost, I think in ten years I'll have enough money saved up to visit each of the places where the tea I mentioned above comes from. Little Falls, by the way, looks really beautiful and is now on my bucket list of places to visit.
As to the music recommendation, I was totally pumped to learn that after a "brief" hiatus of 22+ years the UK band Slowdive came together to release a new (self-titled) album. Here they are with a song off of that release titled "Sugar for the Pill." Consider making some tea and giving the song a listen.
Cheers, xian
Video not displaying properly? Click  here.