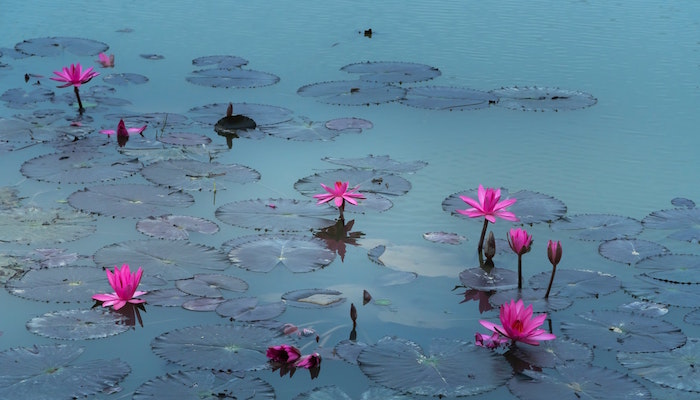 I have always believed, and I still believe, that whatever good or bad fortune may come our way we can always give it meaning and transform it into something of value. ~ Hermann Hess (from "Siddhartha")
How do you keep your health on track when work, travel, and family obligations derail even your best efforts to eat a healthy diet? If you're like a reader from last week's article on the five health defense systems that protect us from disease, you might be wondering the same. I've been far from perfect when it comes to staying on track but here is what I like to consider as a starting point: Train yourself to not get hungry.
As readers of this blog will know, I'm a big fan of Hermann Hesse's book Siddhartha. One of the lines from the book that has stayed with me over the years occurs when Siddhartha attempts to convince a wealthy merchant that one doesn't have to have a lot of things in order to give:
Everyone gives what he has. The soldier gives strength, the merchant goods, the teacher instruction, the farmer rice, the fisherman fish.
And when asked what he can give, Siddhartha responded by saying:
I can think. I can wait. I can fast.
There are many lessons here but let's return to the question at hand: If you can train yourself to not be controlled by food, it affords you the opportunity to wait and think about what you're going to eat.
So how do you go about doing this?
Provided one is already eating well (e.g., real food rather than processed/junk food), a great way to train yourself to not get hungry is by introducing a practice of intermittent fasting into your life.
While I've tried various approaches, the 16:8 method works best for me.
With the 16:8 method, one consumes all calories during an eight-hour block of time and nothing but unsweetened beverages (e.g., water, tea, and coffee) during the remaining 16 hours of the day. Because you aren't eating while you're sleeping, by simply skipping breakfast in the morning it (eventually) becomes easy to get a 16-hour stretch without food.
Mon Dieu! Skip the most important meal of the day? Relax … as noted by The Upshot in "Sorry, There's Nothing Magical About Breakfast", breakfast isn't any more important than your other meals.
Although I'll leave it to you to learn more about the 16:8 method from Dr. Google or preferably your actual doc, if you're interested, consider taking a few minutes out of your day to watch Cynthia Thurlow's TED talk below.
Cheers…xian

Video not displaying properly? Click here.