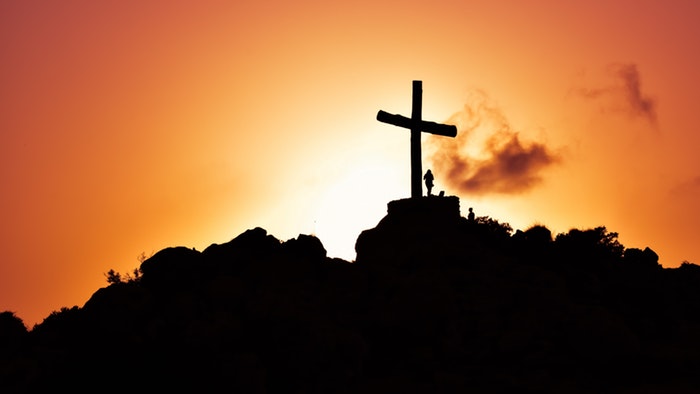 Why oh why are human beings so hard to teach, but so easy to deceive. ~ Dio Chrysostom
Identified by a white cross on top of a hill next to Sabino Canyon Road in Tucson, Sisters of the Immaculate Heart of Mary is a Catholic school for women located near the base of the Santa Catalina Mountains. As with many things or people of interest in Tucson, that the school is located here is an accident of history.
The school, originally established in Mazatlan, Mexico in 1911 by seven sisters, five of whom were from Spain and two from California, was abandoned in 1917 shortly after the Mexican Revolution began. On their return journey to the United States, the sisters stopped in Tucson where they encountered (the presumably welcoming and persuasive) Bishop Henry Granjon who convinced them to stay. And so it was, that after 30 years of building schools and teaching in Tucson and the surrounding area, the Sisters of the Immaculate Heart of Mary would be resurrected at its current location near the beautiful Sabino Canyon (source).
I found myself thinking about the school while deliberating whether or not to volunteer my time to coach a basketball team in the spring of 2019.
The connection?
I wondered how I might approach coaching and encouraging kids to get excited about playing and learning the game of basketball. In doing so, I couldn't help but think about a list of rules for teaching and learning created by Sister Corita Kent, an art teacher at the affiliated (and now closed) Immaculate Heart College (source):
RULE ONE: Find a place you trust, and then try trusting it for a while.
RULE TWO: General duties of a student — pull everything out of your teacher; pull everything out of your fellow students.
RULE THREE: General duties of a teacher — pull everything out of your students.
RULE FOUR: Consider everything an experiment.
RULE FIVE: Be self-disciplined — this means finding someone wise or smart and choosing to follow them. To be disciplined is to follow in a good way. To be self-disciplined is to follow in a better way.
RULE SIX: Nothing is a mistake. There's no win and no fail, there's only make.
RULE SEVEN: The only rule is work. If you work it will lead to something. It's the people who do all of the work all of the time who eventually catch on to things.
RULE EIGHT: Don't try to create and analyze at the same time. They're different processes.
RULE NINE: Be happy whenever you can manage it. Enjoy yourself. It's lighter than you think.
RULE TEN: "We're breaking all the rules. Even our own rules. And how do we do that? By leaving plenty of room for X quantities." (John Cage)
HINTS: Always be around. Come or go to everything. Always go to classes. Read anything you can get your hands on. Look at movies carefully, often. Save everything — it might come in handy later.
I keep a copy of this list in my desk drawer and, while I haven't made up my mind about the coaching (the video I left you with below is weighing heavy on my mind), the next time someone asks for advice about what it takes to be a good manager or to learn a new craft I'm going to pass it along.
On that note, before checking out for the week, I wanted to pass along some music for our Manufacturing Peace of Mind™ Spotify playlist. I happen to be writing this on a flight to St. Louis and while wrapping things up and looking forward to picking up some BBQ at C&K BBQ, the Etta James song "A Sunday Kind of Love" came up. What a singer – what a song.
I've added the song to our playlist but I'm going to forgo a video of it in favor of a great short film titled "Alternative Math."
Have a great week and if life's beating you down, remember rule #9.
Cheers…xian
Video not displaying properly? Click here.