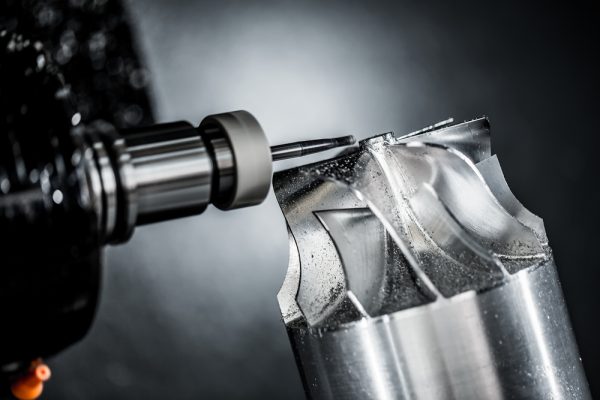 In his book Coming Apart: The State of White America, 1960-2010 Charles Murray suggests the kinds of accomplishments that lead to satisfaction have three things in common:
The source of satisfaction involves something important.
The source of satisfaction involves effort, probably over an extended period of time.
The source of satisfaction requires personal responsibility over the outcome.
Considering the first item on the list, I have always derived a great amount of satisfaction (and in turn happiness) running an American manufacturing company that provides complex CNC machined parts to the aerospace industry because I believe manufacturing is important to America.
I don't want to detract from the contribution other industries make to our economy, but let's look at some data from a 2015 report by Deloitte and the U.S. Council on Competitiveness: Advanced Technologies Initiative: Manufacturing & Innovation (h/t to blog reader Meredith).
The impetus for the report was a recognition that America's global position as a technology leader is persistently being challenged by other countries. The report outlines U.S. and global innovation trends and does a great job of noting the challenges faced by businesses trying to maintain their competitive edge in the space.
Although the report focused on advanced industries as a whole*, 70 percent of advanced industries in the United States are advanced manufacturing industries. Examples of companies that fall in this category include top 100 global R&D companies such as General Electric, United Technologies, Boeing, Ford, Honeywell, General Motors, and Deere & Company.
Here are some highlights:
Advanced industries constitute 17 percent of U.S. GDP
Advanced industries account for 60 percent of U.S. exports
GDP output/worker in advanced industries is twice that of all industries in the U.S.
One job in technology-intensive manufacturing creates a staggering 16 additional jobs**
With all of the benefits the American economy receives from advanced industries and our current leading position*** in the aerospace, advanced materials, instruments & electronics, healthcare & life sciences, information & communication, and agriculture & food production industries, it's interesting to reflect on the challenges cited by business leaders that might impact their performance in the long run:
Widening skills gap
Decline in apprenticeship programs
Uncertainty in the regulatory environment
Waning interest in STEM fields
Stringent immigration norms
Aging population
Seems like this list would be a sensible place to start if you wanted to develop an economic plan for America's future. Of course, why do that when you can have more of the same and talk about retaliatory tariffs against our trading partners?
A great place to stop.
Before checking out though, how about some music? In an effort to find some good summer tunes, I took a turn down a reggae path that has now led me to New Zealand's Katchafire. Here they are singing their song "Love Letter" which I heard for the first time on their fantastic compilation album, Best So Far. The video, by the way, was recorded in a solar powered mobile recording studio as part of the Jam in the Van project. Talk about advanced industries!
Cheers…xian
Video not displaying properly? Click here.

* Defined by the Brookings Institution on R&D spending per worker and share of workers working in occupations requiring high STEM knowledge.
** When compared to retail, agriculture, and traditional manufacturing which create 0.8, 1.5, and 4.6 additional jobs respectively this a staggering number.
***Based on R&D leadership.