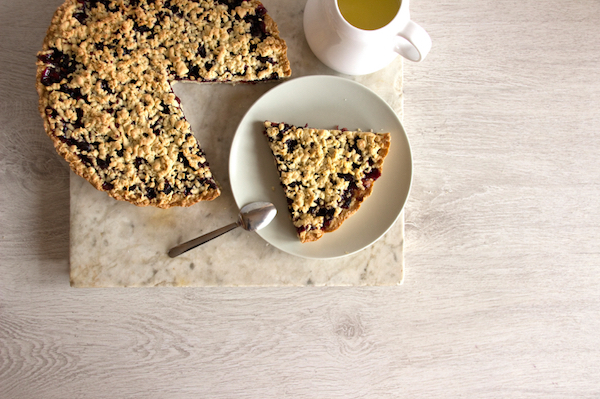 Feeling unsure, the girl thought the best thing was to put her heart in a safe place.
Just for the time being.
So she put it in a bottle and hung it around her neck.
And that seemed to fix things…at first.
– Oliver Jeffers
Ever since I was a kid, I've preferred two wheels over four. Motorcycles and bicycles create vivid experiences and memories in a way that cars cannot. On two wheels, you are immersed in your environment with all senses stimulated. Reflecting back on trips I've taken, the ones I remember most are those taken on either a motorcycle or a bicycle.
In particular, I am thinking of a motorcycle trip my wife and I took, she on a GT500 and me on a VFR 750 (a bike I very much regret selling). We were crossing New Mexico via I-60 during a freezing, windy, drizzly day. Unless you've spent time on a motorcycle, it's difficult to fully appreciate just how cold one can get riding. Further, since the degree of pain depends as much on your own velocity as the weather, one must continually calculate the tradeoff of going faster and arriving at your destination sooner or going slower and reducing the immediate painful effects of the wind and rain.
Or, you can stop, rest, and refresh.
About 30 minutes past the Very Large Array at mile marker 56 we pulled into a place called Pie Town, New Mexico:
Due to the strategic location of our town, folks have always found it a pleasant place to stop, rest, and refresh. The first merchant in town had such a demand for homemade pies and they were of such quality that they became famous. Local folks as well as travelers began to refer to the community as "Pie Town." (Source).
Home to Pie-O-Neer Pies and the Pie Town Cafe, we had stumbled upon the perfect place to thaw our fingers and warm our souls with hot cups of coffee and some of the best pie I've ever eaten.
Back out on the road again, the weather hadn't improved at all and it didn't take too long before we were freezing our asses off again. The thing I remember, though, was how much that short break changed the nature of the rest of the trip. No longer was the focus on our collective misery, rather, it was on feeling incredibly grateful for the experience.
I think there are a lot of lessons in this story for everyday life; especially, if you run a small business.
As you know, Evaero provides precision CNC machining services for very large aerospace companies. Despite very low margins and daily struggles, I love the fact that we get to make things and, on most days, I enjoy the various challenges.
There are however, times when failure makes it all too easy to get lost in one's own misery, much like on that long cold ride across New Mexico.
I realize "embracing failure" is much in fashion these days but I'm here to tell you that despite what you might hear, there is an incredible amount of misery that comes along for a ride while you're keeping a stiff upper lip and carrying on. Indeed, I'm in wholehearted agreement with social scientist Brené Brown who remarked:
Embracing failure without acknowledging the real hurt and fear that it can cause, or the complex journey that underlies rising strong, is gold-plating grit. To strip failure of its real emotional consequences is to scrub the concepts of grit and resilience of the very qualities that make them both so important – toughness, doggedness, and perseverance.
Since 2001, due to changing business conditions and, frankly, my own ineptitude, Evaero has found itself in difficult financial situations on three separate occasions. Although the circumstances that initiated the problems (e.g., 9/11, banking crises, etc.) were out of my control, that we weren't better prepared was a failure on my part. Unfortunately for my wife, this is something I took home with me every night as we struggled to survive.
I look back upon those times understanding those events required resilience, rather than having them consume me as they did. I should have stopped, rested, and refreshed along the way if for no other reason than to simply put things in perspective.
Before he passed away on August 30th, 2015, the neurologist Oliver Sacks wrote some articles for the New York Times that go a long way to doing just that.
On learning that he had terminal cancer Oliver Sacks wrote:
I cannot pretend I am without fear. But my predominant feeling is one of gratitude. I have loved and been loved; I have been given much and I have given something in return; I have read and traveled and thought and written. I have had an intercourse with the world, the special intercourse of writers and readers. Above all, I have been a sentient being, a thinking animal, on this beautiful planet, and that in itself has been an enormous privilege and adventure.
Weeks before his death in a piece titled Sabbath he wrote:
And now, weak, short of breath, my once-firm muscles melted away by cancer, I find my thoughts, increasingly, not on the supernatural or spiritual, but on what is meant by living a good and worthwhile life — achieving a sense of peace within oneself.
A year ago around this time a friend of mine unexpectedly lost her 46 year old brother due to a brain aneurysm. In asking her how her heart was doing, she sent an email with the subject line "best buddies." There was no text in the email; just a photo of two young kids hugging each other – a brother and sister with smiles that take up the entire photo.
Without using words her photo told me everything I needed to know about her brother. He loved and was loved. He gave and was given to. He lived a good and worthwhile life.
People never remember the miles, friends, they only remember the smiles.
So, the next time you find life beating you down and failure drowning you in fear, make sure to stop along the way and fill up on some gratitude.  
Just remember to save room for pie.
The quote that heads this blog is from a picture book by Oliver Jeffers titled The Heart and The Bottle – a book with a poignant message about loss that will resonate equally well with children and adults. In case you haven't heard of the author (or his books) today I leave with with video about both.
Cheers…xian
Video not displaying properly? Click here.
Oliver Jeffers Author Film 2013 from Oliver Jeffers on Vimeo.