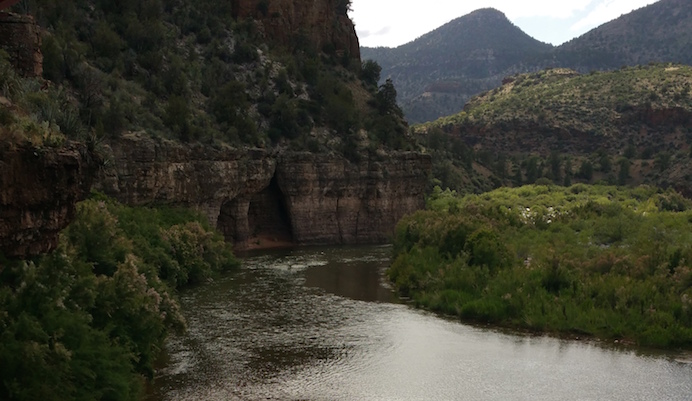 Last week I proposed that in search of happiness, you'll be better served by wrapping your life around three things rather than just one singular focus. If that's the case, and three is better than one, why not say "yes" more often? I meet many people who seem perfectly content saying yes to everything (God bless them), but when I concentrate on more than three priorities, my productivity and happiness plummet in a big way; I'm never able to regain my balance.
The more I've had on my plate the less control I've had over my life. This echoes the sentiment of Warren Buffett who said:
You've gotta keep control of your time and you can't unless you say no. You can't let people set your agenda in life.
Why do so many of us say yes when we should really say no? As noted by Tim Harford, I think more often than not the economic principle of hyperbolic discounting is at work. As described by Alan Bellows in this piece, hyperbolic discounting is:
The human tendency to prefer small payoffs now over larger payoffs later, which leads one to largely disregard the future when it requires sacrifices in the present.
Let's see how this might play out in your day. Say you drop your kids off at school and on the way out the principal asks you to serve on a committee. You want to refuse but, if you're like me, at that very moment you're feeling a little uncomfortable. You probably also feel honored to have been asked despite a suspicion that, as a person who cannot say "no," I'm exactly the kind of person they are looking for. So what do you do? Even though it will lead to more discomfort down the road, you choose to eliminate the momentary discomfort by saying yes. That's hyperbolic discounting at work and perhaps why the American humorist Josh Billings once said:
Half of the troubles of this life can be traced to saying yes too quickly and not saying no soon enough.
So how do we fortify ourselves to do a better job of saying no?
For starters, as stated by Tim Harford, we need to realize:
Every time we say yes to a request, we are also saying no to anything else we might accomplish with our time.
As a consequence we need to continually remind ourselves that in effect, every "no" becomes a "yes" to something else in your life (e.g., family, self, community, church, etc.).
Things are obviously much more complicated at work. In 18 Minutes: Find Your Focus, Master Distraction, and Get the Right Things Done, Peter Bregman recommends asking the following three questions before saying yes:
Am I the right person?
Is this the right time?
Do I have enough information?
These are all great questions to get in the habit of asking. If you're not the right person, pass it along to someone else; if it's not the right time, reschedule; and if you don't have all the information, wait until you do.
What about if your best customer (or your boss) asks you to do something you know you don't have the time to accomplish? In cases like this, consider proposing alternative dates or asking your customer to prioritize their projects for you. This is clearly not a very comfortable thing to do but if the only solution in your toolkit is to forever say yes to the newest request nothing will ever get done and you'll forever be unhappy.
Steve Jobs once said (hat tip Zurb):
People think focus means saying yes to the things you've got to focus on. But that's not what it means at all. It means saying no to the 100 other good ideas that there are. You have to pick carefully.
Our lives are like this. There are many things we want to do, or feel like we should do, but if you want to be happy, there is wisdom in not doing too much.
Last week was a difficult one at work for a number of reasons. With my son at a sleepover on Friday night, I decided to clear my head and take a road trip to visit friends who live up in Show Low, Arizona. I was planning on taking my motorcycle but with snow forecasted I opted to take my trusted 2003 Subaru instead.
One of the things I love about Arizona is how you can quickly find yourself experiencing totally different landscapes regardless of the direction you head. The picture above was taken of the Salt River from the bottom of the Salt River Canyon. The drive out of the canyon is quite steep. In fact, my memories from childhood of that drive are of me looking out the back window of my father's air-cooled orange VW bus watching people flip us off because we were driving so slow and holding up (a great deal of) traffic. Note to self: Talk to therapist; could explain irrational dislike of the color orange.
By the way, if you ever find yourself in Show Low, Arizona I highly recommend Karen's Country Bake Shop. I had some of her (i.e., Karen's) peach pie for dessert on Friday night and it was so yummy that I had to get one on my way out of town Saturday morning. We served it for Mother's Day brunch on Sunday! Awesome.
When I returned to Tucson on Saturday I found that someone in our neighborhood was hosting a Cinco de Mayo party. Sometimes referred to as a "Mexican St. Patrick's Day," it's the day many Americans celebrate Mexico's independence from Spain.
Ironically, opting to postpone celebrations until their actual independence day on September 16th (Grito de Dolores), it's a day that goes by largely unnoticed in Mexico. Regardless, it's a good time to recognize Mexican culture and it always reminds me of my love for Latin music. Years ago I spent a month down in the capital city of Oaxaca and was introduced to the spirited and talented musician Lila Downs. Here I leave you with a song of hers that was part of a live performance in Paris that later became an album. I hope you enjoy it.
Cheers…xian
Video not displaying properly? Click here.