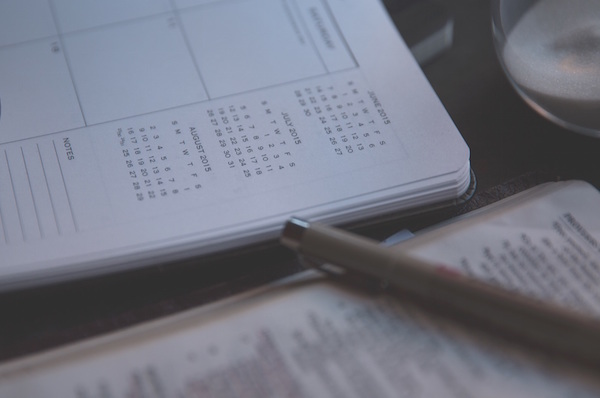 Too often, a vast collection of possessions ends up possessing its owner. The asset I most value, aside from health, is interesting, diverse, and long-standing friends. ~ Warren Buffett
Last week I opined that with technology changing so rapidly we all need to be getting into a habit of learning new things so we can be adaptive to a future filled with change. In response to my proposal that most of us can set aside 30 minutes a day for learning something new, I received some emails suggesting otherwise.
I'd like to share with you some rules I follow that have helped me to better keep control of my time. Of course every situation is unique so I hope you can apply this to your own life and find that 30 minutes.
First, I religiously reserve evenings and weekends for family, long-standing friends, faith, and self. Although I understand that many, especially those in sales, rely on dinnertime to "build relationships," with few exceptions, unless the person I'm meeting is someone I'd normally consider spending time with outside of work I will not give that time up.
Part of this ethos is of course personality driven. I genuinely enjoy getting to know all kinds of people, however, social interactions with people I don't know or have much in common leave me feeling incredibly drained. This is, by the way, precisely why I became an engineer rather than a salesman. More importantly, when I say "yes" to dinner with clients I'm essentially saying "no" to dinner with family or friends (or, if we're being honest, binge watching Game of Thrones – dammit).
Now at this point, some of you who spend a lot of time entertaining customers may be quick to suggest it's precisely because of rules like this I'm driving a 2003 Subaru and fly in economy class. Fair enough. However, as I noted in this article on commoditization, I believe we're moving from an economy where things are bought rather than sold. For that reason, you'd be hard pressed to convince me those dinners are having the same impact they used to.
To be clear, I'm not saying relationships don't matter. Nor am I saying spending time with business associates outside of normal working hours isn't serving a larger professional purpose. What I am saying is if you consider life to be an endurance event rather than a series of sprints from one meaningless metric to another, in the long run, investing your free time in family, long-standing friends, faith, and self is more likely to result in above average returns.
So, if you're struggling to find time to learn new things, consider taking control of your time and saying "no" to that next late night business dinner in favor of a business lunch with a well defined start and endpoint.
Before checking out, how about some music?
When I was a kid, I used to be a big fan of country music. My love early on for Johnny Cash and Elvis already primed me for the music and it was my crush on a girl named Bonnie in elementary school that further sent me in that direction. Our school had a country swing dance competition and I asked Bonnie to be my partner. I left the competition with a second place ribbon and a love for the music.
Some time after elementary school, I stopped listening to country music when it transformed into the commercially successful, too big to fail, heaping pile of shit it had become. Although there were always exceptions and the musicians and producers behind the music are truly amazing, it's one of the few genres of music that for many years I went out of my way to avoid. Which is why, when I happen upon a country artist like Nikki Lane that I get really enthused.
Although Lane's music will likely remind you of artists like Tammy Wynette, she definitely has her own voice and integrates it beautifully with music that has more modern textures. I concur with Marissa Moss of Rolling Stone who had this to say about Lane's music:
Inspirations cased in a streetwise, modern shell that's as unapologetic as Johnny Cash's middle finger.
Here then is the beautiful song "Send the Sun" which is off of Lane's excellent new album Highway Queen:
And I'm gonna send the sun your way
Wake you up with a dawn full of golden rays
I want you around
Don't let the darkness get you down
Great stuff indeed.
Cheers…xian
Video not displaying properly? Click here.