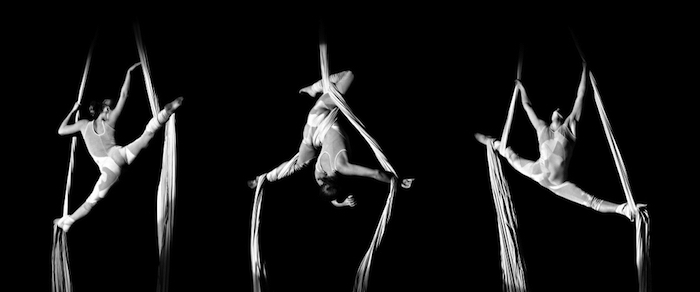 I've survived another school year and, feeling celebratory, today seemed like a good day for something on the personal side. As I've mentioned, my wife's career requires her to travel out of state nearly every week. Consequently, unless I get help from my parents, for the three to four days a week she's gone, I have the opportunity to be a single parent to my now six-year old son. I made the choice to support my wife's career, and I want to be present for my son. And I feel fortunate to be able to do both.
On reflection, I've benefitted tremendously from the challenge of being a part-time single parent and so too, in my opinion, have my family and Evaero. It's forced me to choreograph things carefully, adapt and plan accordingly. In that regard, I'd like to share some of these experiences from time to time, because overall it's made me a better person and, I'd like to think, a better leader.
I love to cook and have in fact been cooking since I was quite young. Indeed, when I think about the few friends I've remained in contact with over the years, despite all the changes in our lives, a passion for food and drink has remained a constant. So it goes without saying that while I'm caring for my son, I'd like nothing more than to be able to prepare freshly cooked meals. Of course, cooking meals from scratch during the week presents its share of challenges.
What I have found to be particularly vexing is that if you have to pick up supplies for the meal you want to cook, unless you want to punish yourself and everyone around you by dragging your kids along, time usually only allows for a single stop. This is especially challenging because my store of choice happens to be Trader Joe's and:
Unless you happen to be preparing a meal that uses six different kinds of nut butter, rarely do they have all the ingredients needed to complete a dish.
On average, I'm not too thrilled with their wines. That's not to say one cannot find good/interesting bottles of wine. Rather, to my taste anyway, I have had to "work" to find value bottles I think are worth the calories.
As a consequence, over time, I've developed some recipes using only ingredients from Trader Joe's and Amazon (to fill in critical ingredient gaps) that pair well with a Trader Joe's wine (I'll spare you the "work"). Today, I'd like to share my risotto recipe. Everything comes from Trader Joe's except for the rice, a carnaroli rice which I prefer to arborio because it produces a creamier risotto and is more resistant to overcooking – important if you're trying to watch your kid while cooking.
Other tools:
I recommend a Microplane for grating the cheese or, as a good second choice, a Zyliss cheese grater.
Set the atmosphere:
So you'll have some good music while you cook, I leave you with I Will Wait by Jon Regen (hat tip KXCI) off his new album Stop Time. I found this snippet via Speakeasy while researching Jon and the song:
It's a breezy pop tune built around Regen's rolling piano chords and pleasantly rumpled voice. He's a confident, soulful singer who steers the melody with ease through rolling accompaniment that includes Davey Faragher (Cracker, John Hiatt) on bass and Peter Thomas (Elvis Costello) on drums.
Cheers….xian
Video not displaying properly? Click here.