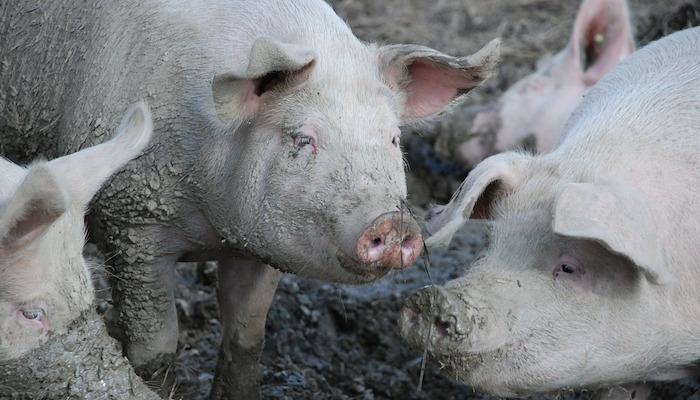 Much of the manufacturing work Evaero does requires the CNC precision machining of castings made by foundries that pour/inject liquid metal into a mold where it can cool from a liquid (or semi-solid) state to a solid state via a process called "solidification."
Because the molds closely approximate the geometry of the final part, after removal and subsequent processing, the castings that ship to Evaero for final machining are near net shapes.
Advantages of Castings (For designs that allow them.)
They can take on forms that are not machinable.
To save weight, they can be designed with features that wouldn't be economical to machine.
They take less time to machine.
They are usually less affected by swings in commodity pricing.
With the advantages offered by castings and the cost associated with changing designs, it may surprise you we are often asked to convert a proven design made from a casting platform to a 'hog-out' – the colloquial term given to parts machined from (wrought) bars or blanks rather than castings. The oft cited reasons? Price and lead time.
I am always one for options, and there may be other reasons motivating the change, but before you run out and abandon your casting design, let me give you some things to think about:
For starters, asking machine shops if they can make a part as a hog-out cheaper than from a casting is probably not the best place to start because machine shops benefit by doing more machining. Instead, aside from talking with your current foundry about their pricing, my recommendation would be to first make sure your casting is still being made by the right foundry. Commoditization and consolidation in the past decade has changed the way many foundries do business and, as such, it's reasonable to expect that some castings may be a better fit elsewhere.
Ask yourself if you're playing the long game or looking for quick savings. Despite the fact a hog-out is easier to shop around and machining technology is evolving rapidly, in the long run, wage pressures will affect machine shops more than it will foundries.
The reason for this is simple: There aren't enough machinists.
Consider that the ManpowerGroup's talent shortage survey indicated that 49 percent of U.S. employers are experiencing difficulty filling mission-critical positions within their organizations with skilled trades, mechanics, and machinists being some of the hardest jobs to fill. Furthermore, as the manufacturing cost equation continues to shift back to the U.S., the need for machinists will only continue to rise. As such, if you've redesigned your part to require more machining, in the long run, you may just have redesigned your part to cost more.
So, the machine shop that told you they can make your part cheaper as a hog-out suddenly raises their prices….a lot. Because your design still allows for the now cheaper casting version you're probably thinking you're covered. Right? Umm…probably, not. Assuming the company you work for can locate the casting tool, the costs to switch back over while you are in full production will likely be too great to be palatable. Indeed, my personal experience has been that once you have abandoned the casting platform you won't go back even if it's economically beneficial to do so.
Transitioning Back To Casting: The cost 
Obviously lead time will play a role since procurement will take much longer than the bars and blanks allowed by the new hog-out design. This is especially the case for castings that haven't been made for awhile since a FAIR will likely be required. Furthermore, if in fact a FAIR is required, expect to find issues. There is something about time, a new set of eyes, and new inspection equipment that will almost guarantee the discovery of a mismatch between the drawing and the part. Another lurking issue will be the likely disparity that now exists between your current hog-out version and your former design. Because it's far too easy to forget about your once stable casting design while giving all of your time and attention to the new hog-out version, even with the best of intentions, over time, the hog-out design will drift ever slightly from the original cast configuration.
Finally, although base aerospace metal prices have been very stable over the last five years it's easy to forget how fast things change. Consider, for example, that even though titanium prices continue to be stable, Boeing and United Technologies have started stockpiling titanium parts in case tensions between Washington and Moscow disrupt supply from Russia's top titanium provider,  VSMPO.
With VSMPO supplying 30% of the titanium used in the aerospace industry and the Ukraine providing VSMPO with most of their starter materials, their worry is clearly justified. Indeed, it is for this reason it has been said that even the suggestion of 'slow availability' could translate into higher prices. Although nobody knows if/when prices will surge again, depending on the part configuration, your exposure to these fluctuations could be significantly greater if you are machining parts as a hog-out rather than a casting.
Undoubtedly there are times when machining a part out of a bar or blank will be cheaper than making it from a casting. We're in fact working on a couple justified conversions right now. If, however, you're thinking long-term, the decision to abandon your casting design may not be so clear-cut. My intention is simply to give you some things to think about before pulling the plug.
As noted above, in addition to price, lead time is also cited as a reason to abandon an existing casting design in favor of a hog-out.  Because this post is already running long and I want to give the topic of foundry lead time its due I'm going to save it for a later article.
Cheers —xian