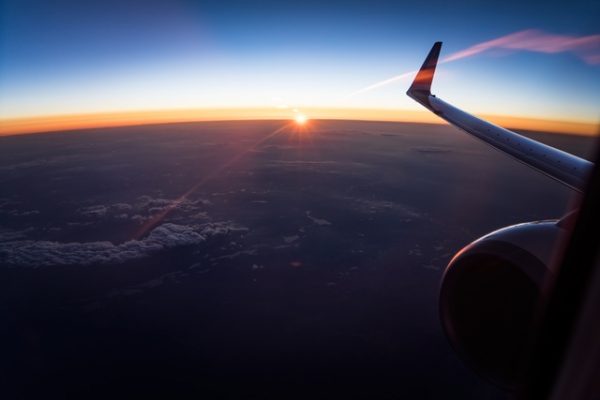 The harsh reality is – we are competing in a new world, one that demands a culture where there is no tolerance for defects at any point during the vehicle development and manufacturing process. Because the marketplace has zero tolerance for defects, this organization will have no tolerance for defects. If I sound alarmed, I am…You must also become gatekeepers of quality. Consider every issue a potential defect and risk to the customer. I like to say 'stand in front of the train'. Stop the problems from flowing downstream! ~ Kevin Williams, GM North America Vice President of Quality
You may recall last week I mentioned an executive in the aerospace industry who recently made the stunning statement that the low volume, high mix nature of aerospace work was being used as an "excuse for mediocrity."
My take? Despite the low volume, high mix nature of the work, the aerospace industry is anything but mediocre. Having been a part of this industry for over thirty years, in defense of the hundreds of fantastically talented people and companies I've had the opportunity to work with, let me share some information that will hopefully convince you of that.
Every year aviation industry experts FlightGlobal conducts and publishes an annual safety review of the aerospace industry. In addition to including detailed loss and liability data, their review includes accident information and analysis. Excluding losses that were the result of deliberate acts of violence, here is what their comprehensive 2015 Airline Safety & Losses Annual Review had to say about safety (emphasis my own):
During 2015, western-built jets, which carry more than 90% of the world's traffic, suffered no fatal accidents.
Think about that, despite having made 32 million flights and flown 3.7 billion passengers in 2015, not one passenger was killed on a western-built aircraft in an accident last year. Furthermore, as noted in the report:
As far as accidents are concerned, passengers on western-built jet flights are now over three times as safe as in the 2000s more than six times safer during the 1990s and 15 times safer than in the 1970s.
Keeping in mind these improvements to safety have come during a period of heightened competition, relentless cost cutting, and lower prices*, consider also the following plot reproduced (with permission) from the FlightGlobal report.
By charting passengers carried per passenger fatality since 1990 and overlaying these data with a five year moving average plot the graph captures the continual improvement efforts of the entire aerospace industry.
Mediocre? Hardly.
Indeed, one of the things I have loved most about my time working in the aerospace industry is that few need reminding that people's lives depend on each of us doing the right thing all the time and that safety always comes first.
It's clear however, that as our industry becomes ever more focused on cost, each of us will have an even greater responsibility to make sure this critical part of our ethos isn't pushed aside in favor of the bottom line. The 2004 quote at the beginning of this article was cited in the 2014 report to GM's board of directors regarding their ignition switch failure**. It not only reminds us what that responsibility entails but it also serves as a reminder that:
Wanting ≠ getting.
Before checking out for the week, how about some music to add to our Manufacturing Peace of Mind™ playlist? Here is the talented Esme Patterson with a song off her awesome new release We Were Wild.
Not sure why, but having just watched Patterson's video I suddenly want to run out and get some tattoos. Wonder what my wonderful wife would have to say about that? Oh wait, wanting ≠ getting. Dammit.
Cheers…xian
* As a result of deregulation.
** A failure that according to CNN has now been directly linked to the death of 124 people and injury of 275 people.