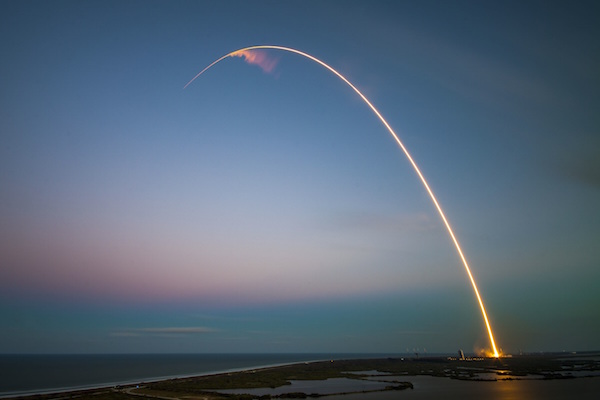 A good name is more desirable than riches, a good reputation than silver or gold. ~ Proverbs (Mishle) 22:1.
Last week we discussed competing against folks who aren't following the rules, and I suggested a place to start in coming to terms with that. Written from a corporate perspective, the advice applies to personal dynamics just as well:
Remind yourself of what happens when we overestimate the cost of doing the right thing and underestimate the cost of doing the wrong thing.
Whenever I'm confronted with the possibility of losing to someone who isn't following the same rules, I try and take a step back to make sure it isn't envy or covetousness at the root of my resulting anger. That is because if one finds oneself coveting what others have instead of directing energy at improving, it could indicate you're not far away from justifying ethical lapses.
In effect, it's a warning shot across the bow.
As noted and opined by the author of The Spirit of Democratic Capitalism Michael Novak:
In the Ten Commandments, the Lord forbade covetousness seven times…It is the most pervasive sin – far more dangerous than, say, anger. Anger openly displays its destructiveness, while covetousness presents itself not as a capital sin but as the pursuit of "justice." (source)
Granted, Novak wrote about this in the context of countries, however if you reflect on tragedies such as the Upper Big Branch Mine-South coal dust explosion I wrote about last week, much of what he says applies equally to us as individuals and companies:
Republics usually fail, our founders discovered, because of envy and covetousness. Sometimes one powerful family envies another; one section of a city resents the behavior of another; the poor covet a larger portion of what the rich have, the middle class resent the poor, and the rich are indifferent to all below themselves. Sometimes two powerful personalities despise each other, and each will be satisfied with nothing but bringing down the other.  (source)
Recounting an amusing story told to him by Rostropovich of a Frenchman, a Brit, and Russian under sentence of death who are each given a long weekend to do whatever he wishes, Novak writes (source):
The Frenchman wishes for a weekend in Paris with his mistress, no strings attached, no promises made. The Brit wishes for a weekend walking the fields of Oxfordshire with his collie, reading Keats and Shelley. The Russian wishes that his neighbor's barn will burn down.
Although told in jest, this certainly exemplifies what happens when countries ignore the signs that their government is no longer working. In this case the Russian wishes his neighbor's house burned down because (at the time the story was told) their country had ceased to nurture an environment where people believed they could improve and do better.
In telling this story, Novak also gets at why it's so important as a business leader, especially one leading a low margin business, to make sure it's not envy or covetousness at the root of one's ire. That is because if you find yourself close to the point of celebrating the failures of others – your competitors, customers, unions, or regulators – whether you realize it or not, you may also be getting close to the point your organization, in its current form, has stagnated and, in the absence of change, will soon find it increasingly difficult to legitimately compete in the market.
Currently, despite the fact that Evaero is a low margin business with lots of competition, it's a rare day I don't come to work believing we can remain viable, competitive, and profitable by doing the hard work of continually improving our teamwork, talent, and technology. Instead of coveting what others have, I direct my energy at improving myself, my business, and our employees and hope it's enough. If I ever get to the point of wishing my "neighbor's barn burns down," I'll know it's not enough and will consider it a good time for me to find something else to do before I start adjusting my moral compass in an effort to compete.
A good place to stop.
Before checking out for the week, thinking about the prospects of finding something else to do reminds me of the artist Matt Costa who, until he injured himself at the age of 18, had planned on becoming a professional skateboarder. Here (and on our Manufacturing Peace of Mind™ playlist) is his catchy song "Mr. Pitiful" off of his Unfamiliar Faces album. It's the kind of song that will put a smile on your face whether you're spending a weekend in Paris, taking a walk in the fields of Oxfordshire, or trying to convince your neighbor not to burn your barn down.
Cheers…xian
Video not displaying properly? Click here.