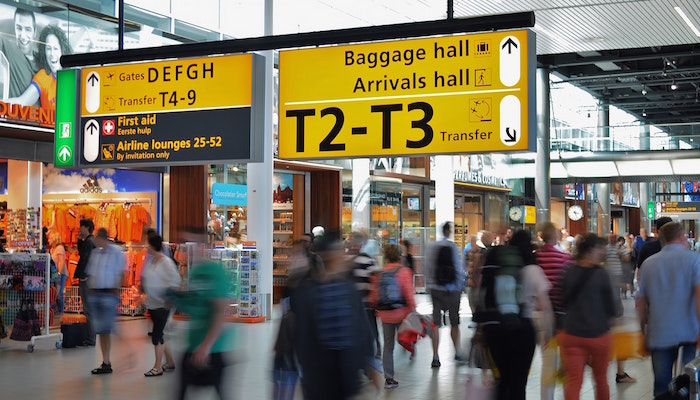 When the well's dry, we know the worth of water. ~ Benjamin Franklin
As I pen this blog from a hotel room on a business trip to Northern California, I thought I'd continue last week's thread how to stay on track with healthy eating habits even when work, travel, and family obligations conspire to derail you. Today, appropriately, I'll offer suggestions while on the road.
Suggestion 1: Take food with you.
I know this is common sense but stay with me here. The reason to take food with you is not so much to replace a meal but to manage hunger. When I take some calorie-dense packable food with me, I don't get to the point of becoming starving and make lousy food choices, which then cause me to overeat while on the road. Depending on the nature of the trip, here are some of the foods I'll choose from:
Nuts
Sugar-free meat sticks – Nick's sticks are my favorite.
Sugar-free crackers to accompany tuna/nut spread – Finn Crisps are my favorite.
Tuna packets – although messy, I prefer mine with olive oil. Not plane-friendly but suitable for the hotel room provided you're not sharing your room. Also, discard the wrapper outside the room.
Nut butter (I prefer NuttZo because it contains no added sugar)
Olive packs (from Trader Joes)
Dark chocolate
Also, I love fruit, but I don't travel with it for several reasons:
It takes up a lot of space and doesn't do much to control hunger
It's easily damaged
It's messy
It's typically procurable
Suggestion 2: Take instant coffee packets with you.
I always pack instant coffee when I travel (Jacobs espresso sticks are my favorite but also like Mount Hagen regular and decaf). For one thing, I'm an early riser and don't want to have to hunt for my morning fix since it disrupts my morning routine. Another reason I bring them along is that it keeps me from all the baked goods that are typically on display alongside coffee in a café. I'm not usually a big breakfast eater, but it wouldn't take much to convince me that a slice of coffee cake or biscotti would go marvelously well with that espresso I was about to order.
Suggestion 3: Stay hydrated (with water).
If I'm drinking plenty of water, I don't get as hungry and again, it prevents myself from making bad food choices while on the road. The problem is, I'm not a big fan of bottled water. Not only do I dislike paying a premium for it in the airport, but I also don't want to add yet another empty plastic bottle to the waste stream. A collapsible water bottle (e.g., Nomader) is an excellent space-saving solution that holds plenty of water for the road. All you have to do is head to the nearest water fountain after you pass security. You may have noticed that most of them are now designed to fill up your water bottle. You even get to see how many plastic bottles that particular fountain has saved from the waste stream.
On that note, it's time for me to start getting ready for my day. Before I leave, in case you're curious about what really happens to the plastic bottle you throw away, consider watching this short video by Emma Bryce (see also at the bottom of this blog). To those of you who look forward to the weekly music recommendations, I'll also be sure to add some new music to our Manufacturing Peace of Mind™ Spotify playlist.
Cheers…xian
Video not displaying properly? Click here.